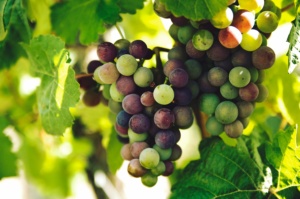 Are you looking for experienced drivers that can chauffeur you for Orange County wine tours? First Class Limousine is here to help. Whether you and your bridal party want to experience the Santa Ynez Valley, or you want to take some friends down to the historic San Antonio Winery in Downtown LA, our drivers can ensure that you get there in style and comfort. Whether you want to design your itinerary or have an experienced guide come up with one for you, we're more than happy to accommodate you.
Santa Ynez Valley
The central coast of California offers a unique climate suitable for growing vineyards. Every year, more than 1 million cases of wine are produced here. A majority of the over 120 wineries in this area are family-owned-and-operated or small boutique businesses. You can taste world-class wine in a casual and small-scale setting that feels intimate and comfortable.
San Diego County
In San Diego County, there's a thriving local wine industry with over a hundred wineries in the area. This county has more microclimates than any other in the United States, making it suitable for the production of a wide variety of wines. The climate is almost Mediterranean, with hot days and cool nights accentuated by ocean breezes.
Temecula Valley
Temecula Valley has dozens of wineries, as well as excellent restaurants and quality lodging for guests. Many of these wineries are open to the public daily, and the general ambiance is relaxing and peaceful. If you want a quiet getaway from the hustle and bustle of city life, this is the place for you.
Downtown Los Angeles
The historic San Antonio Winery in downtown LA has been in business for over a century. What sustained this established winery during the Great Depression was permission from the Catholic Church to make wines for sacramental and ceremonial occasions. The temperate climate in the Los Angeles region makes it ideal for growing grapes for rich and flavorful wines, and you can taste them straight from the source at this winery.
No matter your needs for Orange County wine tours, First Class Limousine has the means to accommodate you and your party. For more information about California wine tours, or to book a reservation with an experienced chauffeur, contact us today at 1STKLASSLIMO@gmail.com or (800) 400-9771.