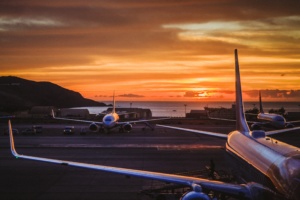 Do you need LAX limo service that can provide timely, comfortable, and safe transport while saving you money? If so, consider First Class Limousine. This premier limousine service strives to provide clients with consistent, reliable service that emphasizes the needs of the customer and remains conscientious of their itinerary.
Why choose limo service for your airport transit? Here is how you can benefit:
Save money. An experienced driver values both your time and the economic investment of your travel. Why spend money on long-term parking and rental fees or wait in traffic when a seasoned professional driver can drop you off right in front of the check-in? This service wants to ensure that you have time to do what you need to before you head to your gate.
Stay on time. Driving on your own to the airport can always present some risk, especially early in the morning or late at night. Worse still, there is a chance of missing your flight entirely. However, with a professional limousine service, you do not have to stress about transport. You can get timely service that goes around bumper-to-bumper traffic, road work, and other obstacles to get you to your destination.
Maximize efficiency. There can be plenty of detours on the road that can make a commute to the airport very stressful, especially if you are the one driving. However, a professional limousine staff monitors traffic reports and patterns to find the most efficient and streamlined route to your destination. First Class Limousine wants to ensure that all you have to do is make sure your bags are packed.
Whether you need LAX limo service or you would like limo transport to one of the many other quality airports in the Southern California area, including Long Beach Airport, Hollywood Burbank, and many more, First Class Limousine is a name that you can count on for high quality, conscientious service. For more information about our limousine services, or to book a reservation with one of our representatives, you can contact us today at 1STKLASSLIMO@gmail.com or (800) 400-9771.