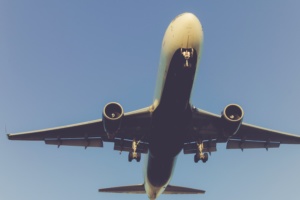 Are you looking for a reliable company that can provide quality LAX limo service or transit to other airports in the Southern California area? Look no further than First Class Limousine. These professionals strive to provide you with high-quality service at fair and honest prices so that you get where you need to go on time and in style.
How can you benefit from airport transportation from a professional limousine company? There are several advantages to using this type of service:
Save time. When the onus of transport is not on you or your loved ones, you can spend less time focusing on the logistics of getting to the airport and more time on planning other aspects of your trip. This emphasis on convenience helps reduce stress and maximize the time you have to make plans your way.
Maximize safety while minimizing cost. Using a professional chauffeur to get to the airport not only saves you on airport parking fees, but it also guarantees that your car can stay safely parked at home.
Get quality service tailored to your needs. Our chauffeurs are dedicated to ensuring that you have a comfortable and convenient ride wherever you need to go. That's why our drivers strive to avoid traffic jams and other obstructions on the road — so you can have a stress-free trip to the airport. We make sure that you can get to LAX early so you can take care of checking in baggage, buying food, or anything else you may need to do before you head to your gate.
First Class Limousine also offers a variety of services for an equally broad range of occasions, including:
Bachelor/bachelorette parties and wedding transportation
California wine tours that are self-guided or helmed by a professional guide
Casino trips to over 30 casinos in the Southern California area. We can even take you directly to Las Vegas!
Party bus service for any occasion
And much more
Whether you need LAX limo service or have a flight booked at Hollywood Burbank or any other Southern California airport, First Class Limousine is a name you can count on for quality transit every time. For more information about our services, or to book a reservation with one of our chauffeurs, you can contact our team today at 1STKLASSLIMO@gmail.com or (800) 400-9771.