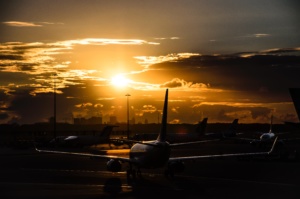 Are you looking for a limousine service that can provide you with the utmost professionalism at all times? Whether you need to travel for business or pleasure, First Class Limousine offers LAX limo service with the service you need at fair and honest prices.
If you're accustomed to driving to the airport yourself, you may be wondering how you benefit when you choose a limousine service for your airport transfers. The perks include:
Knowledgeable chauffeurs who care
Our team knows the ins and outs of the Los Angeles area. When you book a ride with us, you can avoid bumper-to-bumper traffic jams, road work, and other inconveniences that can otherwise hold up your trip. Our focus is on your comfort and safety at all times so that all you have to do is pack up and get ready to enjoy your flight.
Saving time and money
Not only do you get to spend less time preparing for your flight when you choose a professional driver for your transport, but you save money. No more expensive long-term parking and other fees to worry about! Your car can stay safely parked at home while you enjoy ride services rendered by a professional chauffeur on your way to or from the airport.
Traveling stress-free
Using a limo service means you don't have to get up earlier than necessary, nor do you have to drive to the airport half-asleep. You can get everything prepared well in advance so that all you have to do is get up and get going at your leisure. Our drivers can ensure that you make it to the airport with enough time to grab snacks, use the restroom, or take care of anything else before you have to go to your gate.
Whether you want to book a California wine tour with a guide, or you want LAX limo service for your next flight, First Class Limousine is only a phone call away from providing you with the care and discretion that you've been looking for. For more information about our luxury vehicles order book a reservation, email us at 1STKLASSLIMO@gmail.com or call a representative at (800) 400-9771.