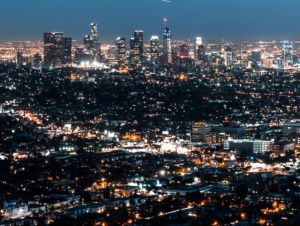 Are you looking for the perfect mode of transportation for your next big occasion? Consider getting Hummer limo service in Los Angeles from First Class Limousine. Our experienced chauffeurs are happy to accommodate all of your needs and ensure that you can focus on the occasion at hand.
Why Rent a Hummer Limo?
Aesthetically pleasing vehicles.A Hummer limousine is the perfect combination of modern design sentiments and indulgent luxury.
Practicality and comfort. Not only is a Hummer limo trendy and luxurious in appearance, but it's also relaxing and spacious for guests. If you're looking for a vehicle option that maximizes both style and substance, this vehicle is a perfect option.
High seating capacity.A Hummer limousine is sure to have plenty of seats for large groups, making this an excellent choice for California wine tours, bridal parties, or a simple night on the town with your friends and loved ones.
Suitable for all occasions. Whether you're having a birthday party or want luxurious transportation to a major sporting event, a Hummer limo is a perfect vehicle choice for all occasions. Not only does this vehicle make a statement, but it also provides all the room you need for you and your guests to have a fantastic time.
Maximized safety.Hummer limousines offer more security than public transport or a typical taxi, which is especially beneficial for events where drinking alcohol is involved, or for parents who want to ensure that their children have a safe time at events like prom. Experienced chauffeurs drive carefully and monitor the well-being of passengers so that they can get to their destination in a safe and timely fashion.
Whether you want Hummer limo service in Los Angeles or want to get a quote on a party bus for your next event, First Class Limousine is a name you can count on for high-quality service every time. For more information about our fleet of vehicles, or to book our team for your next event, you can contact us online at 1STKLASSLIMO@gmail.com or over the phone at (800) 400-9771.