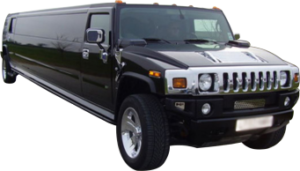 Are you looking for a chauffeur service where you can get a Hummer limousine in Los Angeles for any time of the day or night? First Class Limousine offers experienced drivers and clean, high-quality vehicles to take you to and from your destination at your leisure. We want to make sure that no matter what, your needs are met to your specifications, and that you get to your destination in a timely, comfortable, and safe fashion with the help of our drivers.
Here are just a few occasions where you can benefit from reliable Hummer limo service:
Weddings and bachelor/bachelorette parties
Why worry about transportation when you can choose a service that does it all? Whether you're a bride-to-be going out with the girls for a night on the town, or you're a happy couple who wants a reliable ride the morning of your wedding, our drivers can ensure that you get there in style and the lap of luxury.
Prom night
It's crucial to ensure that our kids are safe, especially during events as memorable as prom night. Not only can our chauffeurs make sure that your kids arrive at their destination safely, but we can also guarantee that they have a ride back that they can count on after having a blast at prom.
A night out at the casino
Going out for the night on the town with some friends? We offer ride service to a whopping 30 casinos in the Los Angeles area. If you're feeling exceptionally lucky, we can even take you to Vegas!
A trip to the airport
Nobody wants to get up at 4 in the morning to drive to the airport. Our drivers how are always ready to take you to your destination and ensure that you get to LAX, Long Beach Airport, Hollywood Burbank, or any other airport in the area, on time and in absolute comfort. Why worry about expensive airport parking fees when you can leave your car safely at home?
A California wine tour
We can also offer you reliable transportation on a variety of California wine tours. Whether you want to explore the Santa Ynez Valley's bevy of family-owned and operated vineyards, or you want to lounge in downtown LA's San Antonio Winery, our drivers can ensure that you and your group have a relaxing and enjoyable tour where you can even catch a nap in our comfy, roomy Hummer vehicles.
If you need a Hummer limousine in Los Angeles to get you to your destination, First Class Limousine is more than happy to accommodate you and your party. For more information about our chauffeur services, or to book a reservation, give us a call today at (800) 400-9771.