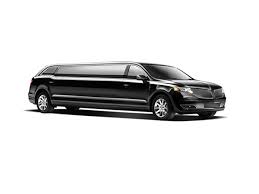 With the popularity of ride-sharing services today, one may be wondering about the benefits of  choosing a limo rental in Los Angeles. However, there are a variety of perks to luxury vehicles besides the comfortable seating that can make it well worth your time to choose a professional chauffeur for your transit needs, especially for travel and special occasions.
How can you benefit? Let' s count the ways:
Reliable service from career drivers. Luxury transit services cannot succeed without setting a high bar for their drivers. They pick you up on time and get you where you need to go in a timely fashion. We know that timely trips are essential for many different reasons, so our drivers take the best routes for avoiding traffic jams and obstacles that can hold up an otherwise leisurely ride.
Knowing the Los Angeles area. If you need to find the best way to LAX, you won't need to give your driver directions. They already know the safest, most expedient routes for wherever you wish to go in the Southern California area.
We value your time. When you hire a professional limo service for your needs, you have extra time to plan for your occasion. No need to stop for gas, rush to the nearest convenience store for last-minute items, or rush to the gate for your next flight. You have more time to send emails, make phone calls, and simply gather your thoughts for the day ahead when you leave the driving to us.
Making a statement. Whether you're heading to a party or a business meeting, coming to your event in style makes a good impression. Limousines can also be helpful for weddings. After all, planning limousine transportation for loved ones at your wedding shows that you care about their comfort and want them there to celebrate with you.
Cost-effective, time-saving transportation. You might think hiring a limousine is expensive, but compared to the cost of parking fees, car rentals, or the time you lose on traffic jams and road obstacles, it is quite affordable. Treat yourself to drivers that take care of you in clean, comfortable luxury vehicles, and you can enjoy significant savings.
No matter what your travel needs may be, First Class Limousine is always prepared to provide high-quality limo rental in Los Angeles with polished, sleek vehicles. For more information about our transportation services, or to book a reservation with our team, you can contact us today at (800) 400-9771 or email us at 1STKLASSLIMO@gmail.com.