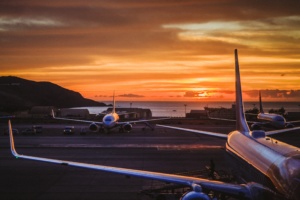 Do you have an upcoming flight and are looking for reliable 
airport transportation
? First Class Limousine's chauffeurs are highly experienced, and our vehicles are designed to keep you comfortable and safe on your way to and from the airport. Whether you're on your way to a destination wedding or going out of town for business, we strive to offer you high-quality service that you can count on every time.
Why choose us for your airport transportation needs? There are a variety of benefits:
Keep your car safely at home. Using a limousine service ensures that your vehicle stays safe in your garage or residential parking area.
Save money on parking fees. Why spend extra to have your car parked at the airport when our drivers can get you there and back for a fraction of the price? This is especially beneficial if you plan to be away for an extended period.
Stay safe on the road. With First Class Limousine, our drivers can take you to the airport any time of the day or night. You no longer have to drive while you're tired or jet-lagged. Relax and enjoy the ride while our drivers take care of you.
Get quality service. Our chauffeurs know the ins-and-outs of the Los Angeles area like the backs of their hands, meaning you can avoid pesky traffic jams and get to the airport on time no matter what.
We serve several airports in the Los Angeles area, including:
Los Angeles International Airport (LAX)
Ontario International Airport (ONT)
John Wayne Airport in Orange County (SNA)
Long Beach Airport (LGB)
Hollywood Burbank Airport (BUR)
If you're looking for 24/7 reliable and safe airport transportation, First Class Limousine is more than happy to oblige you. For more information about our transportation services, or to book a reservation for your luxury airport pickup or drop-off, give our team a call today at (800) 400-9771.