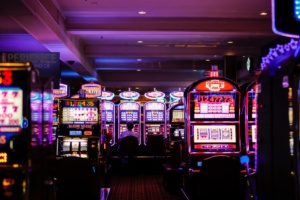 Are you looking for casino transportation that provides the utmost in comfort and luxury on your way to and from your preferred establishments? First Class Limousine chauffeurs are ready to work with you. Whether you and your bridal party want to have a night on the town, or you want to try your luck with some friends at your favorite casinos, we can make sure you get there in safety and comfort so you can focus on having the time of your life.
First Class Limousine can take you to over 30 casinos in the Southern California area, including famous spots like Pechanga, Morongo, and San Manuel. We can even drive you to Las Vegas for a night of neon-lit fun and games. When you choose us for your casino transportation, you can count on a safe and comfortable ride that puts your needs first. Our drivers can avoid noisy traffic and other distractions so that you can get home without any bumps in the road.
Our drivers can provide you with a plethora of other services, including airport transportation to several Southern California airports, transit to concerts and sporting events, and even luxury rides to weddings, dances, and other party events. Our fleet of high-end limousines can handle everything from single passengers to large parties.
If you're looking for top-quality, reliable casino transportation, First Class Limousine is more than happy to lend a helping hand. For more information about our services, or to book a reservation with our team, contact us at 1STKLASSLIMO@gmail.com or (800) 400-9771.